Now open with new hours! Guests may visit the taproom for patio seating, indoor seating (5 tables, first come first serve), and To-Go beer. We will still be practicing social distancing and requiring masks anytime guests are away from their table. Infusion Smokehouse Food Truck is on-site Friday and Saturday. Sunday, please feel free to bring in food from your favorite local restaurant.
Brewery Hours
Friday 4-10pm
Saturday 12-10pm
Sunday 12-5pm
Beer
LIQUID ROOTS CROWLERS
AVAILABLE ON ANY BEER.
Empty 32 oz LIQUID ROOTS Crowlers for purchase or you may bring your own growler
3 Pack Crowler Special $5 off
Guest Taps
Bottles/Cans
Cinnamon Shots
$3.50 or 2/$6.00
LOCAL Wines
Shadow Line Raspberry Pinot Noir
Shadow Line Blackberry Merlot
Shadow Line Peach Chardonnay
Shadow Line Chardonnay
Semi-Sweet and Dry White
19 Crimes Hard Chard
Dry Reds
19 Crimes Red Blend
Liquid Roots Keller Beans
In-House roasted Guatemalan coffee beans
Live Music/Events
Infusion Smokehouse will be back Friday, March 5th!!! We know you've missed them and we have too.
Friday: 4-8:30 Saturday 12-8:30
New Liquid Roots Gear
Long Sleeve Tee $25
Hop Dosed Daydream T-Shirts $20
Beanies $28
Available at brewery or to ship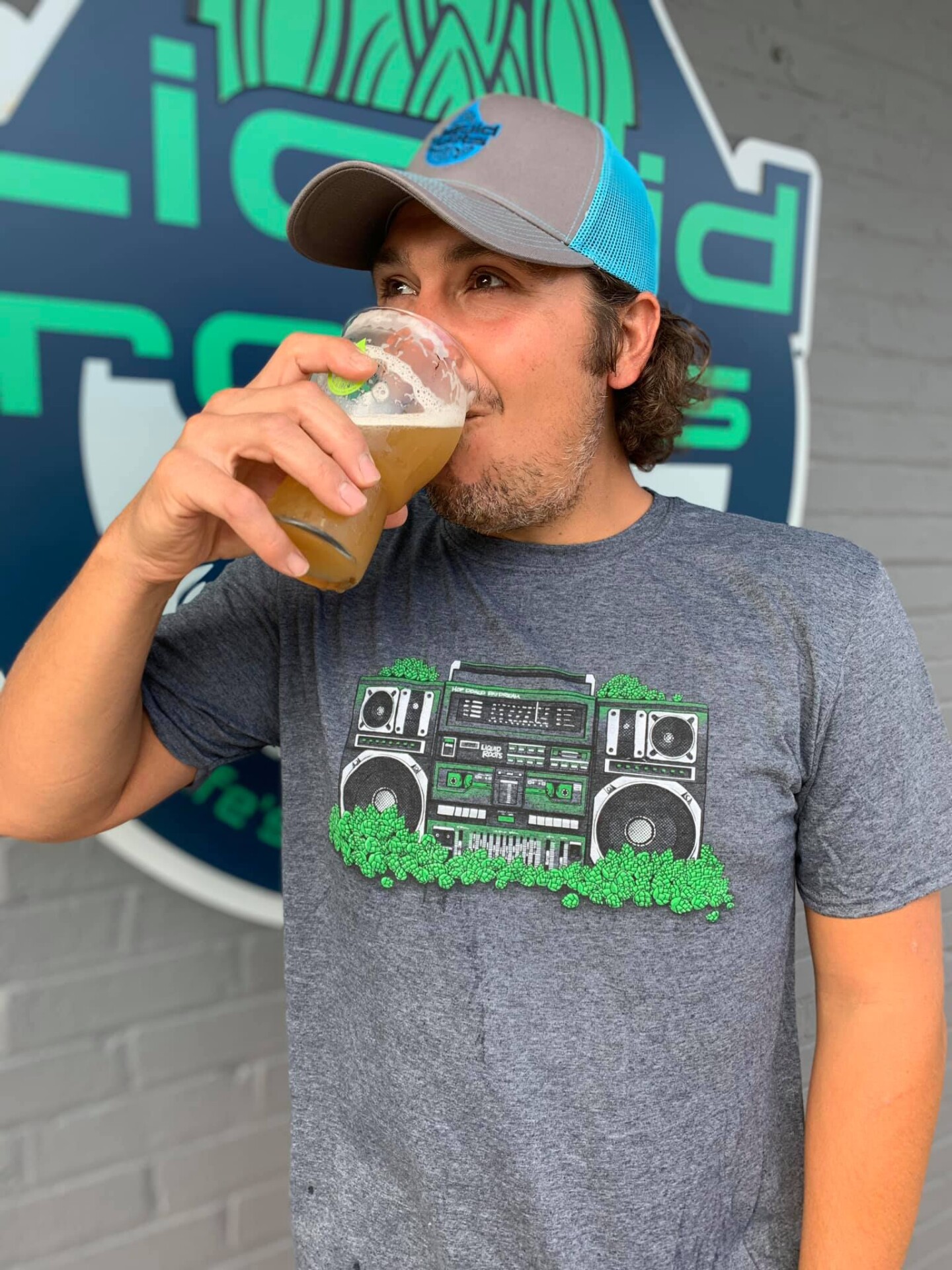 Infusion Smokehouse is integrating local ingredients into their menu as much as possible. Many of their pork and beef dishes will be from Mountain Spring Farms located in Mountain Springs, NC. They are a small farm that pasture raises pork and beef. In addidion to their all natural diet, these animals are feed spent beer grains leftover from Liquid Roots Brewing Project.
Other locally sourced ingredients include Katz Sandwhich Co. Lenoir, NC, Blue Ridge Apiaries, Hudson, NC & Ashe County Cheese, West Jefferson, NC. Thank you to all these small businesses for allowing us to enjoy your products.