Now open with new hours! We are a family owned brewery offering 16 Taps filled with our brewed-on-site craft beer, cider and the occasional guest taps. Guests may visit the taproom for patio seating, indoor seating and To-Go beer. Infusion Smokehouse Food Truck is on-site Friday and Saturday. On days without a food truck please feel free to bring in food from your favorite local restaurant.
Brewery Hours
Wednesday 4-10pm
Thursday 4-10pm
Friday 4-10pm
Saturday 2-10pm
Sunday 12-5pm
Monday & Tuesday Closed
Thanksgiving Hours
Wednesday: 4-10pm Night Before Thanksgiving Party With J.J. Hipps
Thursday: Closed
Friday: Closed
(Come see us Fri: 3-8pm & Sat. 10-4pm at the Foothills Market Days at Double C Event Venue in Morganton )
Saturday: 12-6pm Small Business Saturday
Sunday: 12-5pm Small Brewery Sunday
Beer
LIQUID ROOTS CROWLERS
AVAILABLE ON ANY BEER.
Empty 32 oz LIQUID ROOTS Crowlers for purchase or you may bring your own growler
3 Pack Crowler Special $5 off
Guest Taps
Bottles/Cans
Sour Beer Slushies
(When available)
$7.00/12oz
LOCAL Wines
Shadow Line Blackberry Merlot
Shadow Line Peach Chardonnay
Shadow Line Sauvingon Blanc
Shadow Line Pinot Grigio
Semi-Sweet and Dry White
19 Crimes Hard Chard
Dry Reds
19 Crimes Red Blend
Sean Minor Pinot Noir
Liquid Roots Keller Beans
In-House roasted Guatemalan coffee beans
Live Music/Events
OPEN MIC hosted byThe Benson.
Every Wednesday 6:30-9:30
Open to all ages and performing arts.
Each performer gets 15 minutes or 3 songs
New to Thursday Nights!!
Music Bingo 6pm
Wednesday, Nov. 24th
Night Before Thanksgiving Party
J.J. Hipps and the Hideaway 6-9pm
Katz Snacks and Charcuterie Boxes for Sale
We are happy to be back and pouring beer Friday and Saturday at this awesome vendor event!
We will be open all days of the Carriage Rides. Monday and Tuesday 5-8:30pm Wednesday 4-10pm
Wednesday Dec. 15th join us for Live Christmas Music on the patio by AJ Herrick and Dwight McGlynn.
Santa will also be stopping by! Bring the kids by to see him 6-8pm
New Liquid Roots Gear
T-Shirts $20-22
Sunglasses $10
Available at brewery or to ship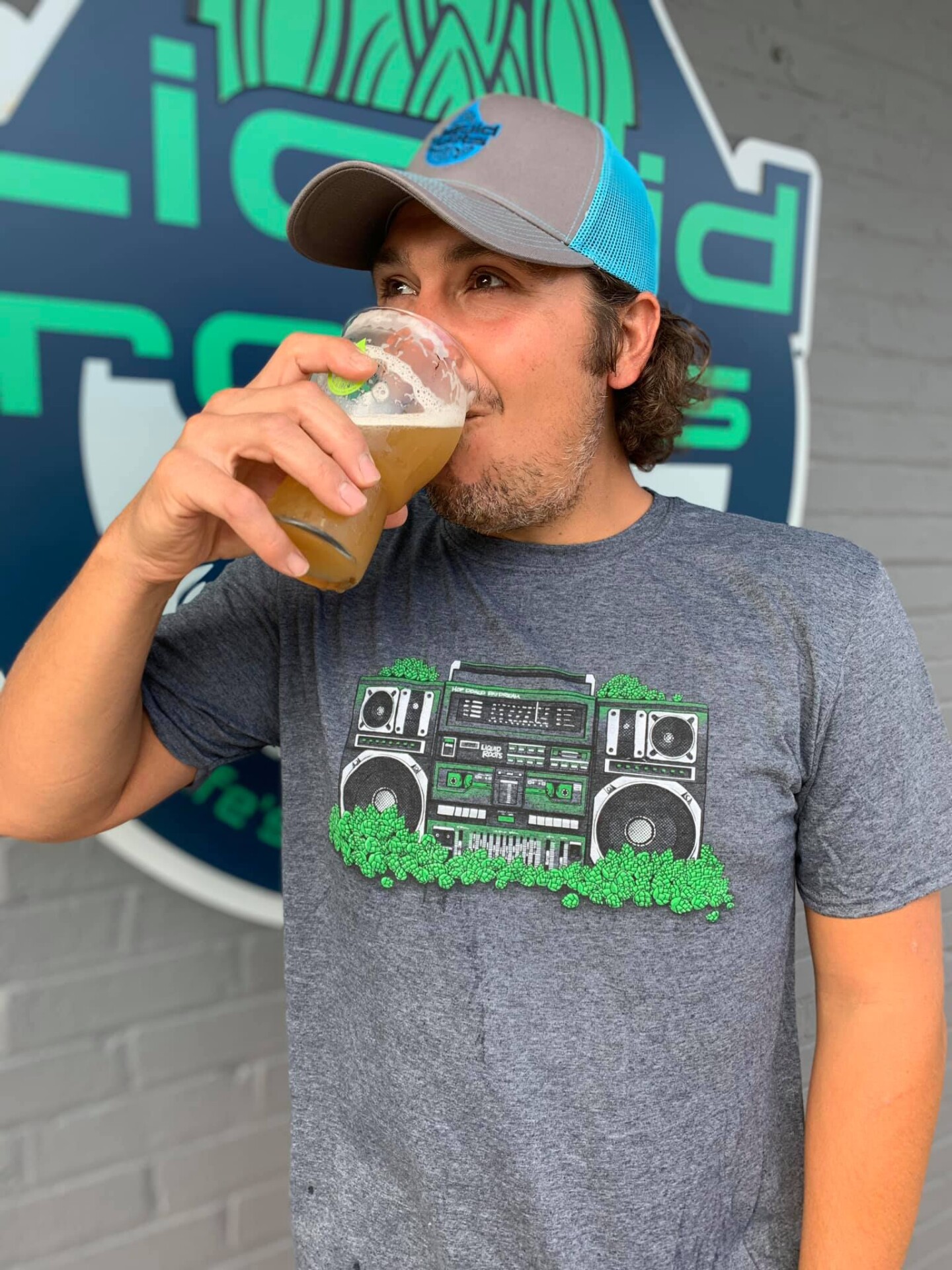 Back in the Spring!!!
Infusion Smokehouse is integrating local ingredients into their menu as much as possible. Many of their pork and beef dishes will be from Mountain Spring Farms located in Mountain Springs, NC. They are a small farm that pasture raises pork and beef. In addidion to their all natural diet, these animals are feed spent beer grains leftover from Liquid Roots Brewing Project.
Other locally sourced ingredients include Katz Sandwhich Co. Lenoir, NC, Blue Ridge Apiaries, Hudson, NC & Ashe County Cheese, West Jefferson, NC. Thank you to all these small businesses for allowing us to enjoy your products. ​